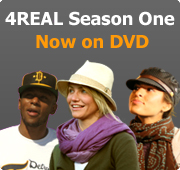 Angela

What's Up:
Life begets life. Energy creates energy. It is by spending oneself that one becomes rich.


4REAL URL:
www.4REAL.com/angelabrown

The 4Real energy surge first reached me through cyberspace, with an offer of global education presentations through the lenses of art, music and culture. Lodged between the mess of fla...