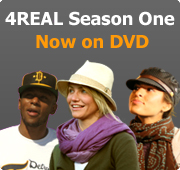 MONGOL RALLY!!!
(1 Members)

Chantelle


Program Summary


My team and I -Three Beavers and a Bear!- will be driving from England to Mongolia next summer!
The Mongol Rally is organized by a group called The Adventurists, and along with planning the trip, each team must raise money for the charity of our choice.
We've chosen Youth Creating Change, a local charity from Sogakope, Ghana, who work with the youth within the community. They focus on providing libraries and schooling for the kids within the community and outside in nearby villages, as well as leadership initiatives for teenagers eager to make a difference.



Program Details


Currently we're looking for business sponsorship so we can budget for what we will need for our trip (including a car that will be donated to Mongolia as soon as we arrive!)
However! we will also be planning shows within the greater Toronto area for anyone wanting to perform or even just come to support! Stay tuned!