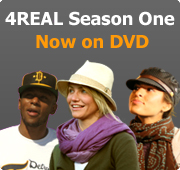 Conservation in Peru
(0 Members)

Projects Abroad


Program Summary


Our Conservation & Environment Project in Peru is based deep in the heart of the Amazon Rainforest. Volunteers stay at the 476 hectare Taricaya Ecological Reserve and take part in important research work. This project offers you the chance of a lifetime to visit and help preserve the most diverse ecosystem on the planet!

At Taricaya you will get to take part in exciting work, such as helping with Peruís first official animal rescue centre. This has recently been recognised by the Peruvian government as the best and most effective of its kind in the whole country. You can also work on biodiversity studies into all types of flora and fauna. Taricaya has South Americaís highest canopy walkway, a freshwater turtle project, and a pilot farm. Throughout your stay you will be supported by our team of expert staff.

You do not need previous experience to take part in this project. Volunteers are welcome on a gap year, a career break, for university research, or as part of a summer holiday. This project is perfect for anyone who is outgoing and has a passion for wildlife. You will get hands-on, practical work experience and learn about the incredible work that goes on at Taricaya.



Program Details


The project start from 2 weeks upwards. Volunteers on this project can get involved in a wide variety of activities, such as:

Taking part in biodiversity studies and wildlife observations, including:

- Observing birds from a canopy platform.
- Studying mammals with motion-sensitive cameras.
- Researching reptiles, amphibians and butterflies.
- Working on an animal release program, including:
- Feeding the animals.
- Building and maintaining cages.
- Helping to grow crops such as coffee, cacao and chillies on a pilot farm.
- Helping staff with the butterfly and turtle breeding programmes.
- Working on trail maintenance.
- Listening to talks and presentations by local staff and guest experts.

Volunteers follow a timetable and normally work between 4 and 6 hours each day. Some of the work is seasonal and you will work on a variety of tasks during your time in Taricaya. There is also plenty of time in the evening to relax after work. You will normally rest during the middle of the day to avoid the midday heat!