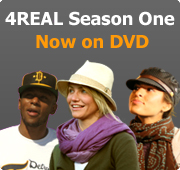 HELP Us Keep the Center for Women in Sierra Leone open! 8 Days to Act!
(5 Members)

Kimmie
HELP Us Keep the Center for Women in Sierra Leone open! 8 Days to Act!


Program Summary


We Need to Raise $5000 by March 15 to keep our women's center open -- please help

Youth Action International (YAI) has launched a major new campaign to gather support for our Center for Women Empowerment in Sierra Leone. Since 2006, the center has been doing incredible work with women living in extreme poverty, but public support has been slow coming in.

This shortage of support puts our program at risk. We're hoping that in March this year, we'll be able to raise at least $5,000 to continue to carry out our work.

As we work towards this goals, YAI has kicked off a "$20 for Sierra Leone campaign" and I hope you will take a moment to support this cause.

The Center for Women Empowerment is one of the projects we are proud of. Every year, the project enrolls women from the poorest areas in Sierra Leone and provides them basic education, alternative counseling, workshops on small business enterprise, and micro-credit loans to help them break out of the vicious cycle of poverty.

The women who benefit from the Center for Women are some of the poorest and most marginalized in Sierra Leone. They live in extreme poverty. Many of them live on far less than a dollar day. For many of these women, this program is their only hope of breaking free of poverty. We can only make this program continue through 2008 if you choose to support us.






Program Details


Take Action Now - Donate $20
We are at an urgent point when we need support to continue to carry out workshops and trainings for women. We need to raise $5,000 by March 15, 2008 and I would like to invite you to donate at least $20 (or more if you can) online in support of this goal.

Link
www.youthactioninternational.org/yai/index.php/projects/sierra-leone/

Scroll toward the bottom of that page and you will see a box that says "Center for Women - Chip In." Click on "Chip In" and you will be directed to PayPay where you can donate to this project. Thank you!