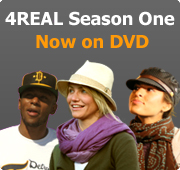 Why is Israel that special?
(0 Members)

solo
Why is Israel that special?


Program Summary


Israel just celebrated their 60 yrs of independance,which by the way is a good thing since everybody has the right to prosper without any fear.Israel was mainly assisted by Britain & France during it's creation 60 yrs ago ,the same people in 1948 who were oppressing Africans were also giving birth to Israel & the protection of Jewish people.

The Jewish people run from the Romans in Jerusalem back in the day,they lost their Temple & had to scatter across Europe just like Africans,Asians, Latinos & all those who are racially,sexually & politically prosecuted today are doing in record numbers .They did well in Europe but then got caught up in the politics of Europe due to their high profile mainly due to their wealth. Just like their high profile today, back in the day they got caught up in the middle of two or more enemies but then they ended up paying a huge price for it like we Black people have done for centuries.Some saw the Jewish people as an assest in Europe & some so them as the servants of an enemy & therefore their enemy & using some sick part of their brains,some stupid guy(White guy) & his party marched the Jewish people into their deaths,which indeed did happen & was wrong but that doesn't mean you put people in refugee camps because they can't go back to their land that was taken from them by force in 1967.That part of history is very shameful in Europe & rightfully so but then being an African,I am left to ask,what about the guilt Europe should feel about other things they have done in the past? or do you have to be White or Jewish to make people feel guilty for doing you wrtong?.Due to what happened to them in the past,the West agreed to give the Jewish people who survived Hitler a safe heaven in the middle East & also gave back alot of stolen wealth that belonged to the Jewish people that the Germans stole but yet they put my continent in debt with no shame.

The creation of Isreal is a good thing but who says they have more right to exist over the Palestinians or that their suffering in the past can not be compared to any other race or religion.I am only asking this questions & talking about this because as an African,I would realy like to understand why my people are suffering? & why I don't have to just bring up what my ancestors went through but how my journey, like many from Africa who bounce from a refugee camp in Sudan,Ethiopia & Kenya & then immigrating to a ghetto in Canada & yet we as a group will never be protected as Israel & the Jewish people are & this is done by the same people who preach about "human rights" & talk about helping people & yet this same people have segregated my people in their own backyards.I am left to feel that,if I was drowning next to an Israeli & a European person & the lifeguards showed up,I feel that they would make sure first & foremost the Jewish guy is out of the water & then the White guy & then they would say they are "tired" or as they say "stretched thin" when they don't want to go to help in Africa, so I am left feeling like this lifeguards might even brake for lunch while my black ass is trying to stay alive by grabbing everything nto stay alive like we do in poor hoods by killing each other to survive, just like my people do by getting milk by milking rocks & then get blamed for it while those who are supposed to "protect us" or in this case rescue us are too busy ensuring Israel exists while at the same time helping in wiping my people off this earth.I am also left feeling that those "lifeguards" would come by every few minutes to just pretend they care about my black ass but in reality they just don't want to be too obviouse that they don't give a fuck about my people & some people choose to buy that argument knowing it's bullshit but it helps them sleep well & be in denial that their denial is why things are not fair for other people.

I hope they find peace in Middle East but it will not ever happen when people feel "entitiled",no matter what happend in the past nobody has any right to violate anybody's human rights & America is not neutral so I don't understand why people don't see it.America doesn't just sell billions worth of millitary equipments but also gives grants to Israel while Palestinians can't even buy weapons unless Hamas or other people smuggle it in & I don't blame them when they are dealing with the kind a fire power Isreal has,every Isreali's has to serve in the army & thats the point some make of attacking all Isreali's but that is still wrong,since they is rules of engagement & nowhere in the rule indicates that it's legal to drop bombs in residential areas or sending suicide bombers into malls .

I could go on & on about how Blacks are burning in Russia because of their race,how we left our countries just like the Jewish people did because of the actions of Europeans & yet still have our rights violated by those who swear to protect Israel,I could mention the collective punishment my race goes through today in 2008 from Denmark & Belgium,where Black people are protesting by burning themselves just like Slaves did jumping in the sea.

I will manage to get someone pissed off for writting this,if you are mad because you are "pro Israeli" & are vexed that I am hating on Israel,then you need to understand that my past just like the Jewish people's past "entitiles" me to ask why Israel is so special that we can ignore what the Europeans & Americans are doing in Africa but yet annually apologise & regret what they did to the Israeli's?.I don't want to hear that as an African I should understand why there is people who say they respect human rights but it's not really that important if it's being violated in Africa & only because they "can't relate to us",to those people I say, if you can relate to a cat or a dog or a tree then your ass should not separate the suffering my people went through from the suffering the Jewish people went through, to the suffering of the First Nation people who are segragated into reservations & to the suffering of the Palestinians people who are living in refugee camps & walking around with I.D cards like the Jewish people were forced to wear the Star by the Nazis & if it was wrong for Hitler to do it then it's wrong for Israel to do it to the Palestinians .

We should help those who were affected in Burma & China just like we would anybody who needs our support anywhere on this earth & to treat one race or religion better than others without explaining why, is only going to make this African man ask, what is special about those who are entitiled to exist because of what happened to them in the past over my people who anybody not living under a rock would know are oppressed & being collectively punished by those who swear to protect Isreal.



Program Details


I would like anybody reading this to undersatnd why I would like to understand,why there is a genocide(s) going on in my continent?, that are being ignored by the same motherfuckers who are doing & saying everything to ensure the protection of the Jewish people in Israel based on what happened to them in the past & yet violate the same rights they are saying they are protecting in Israel, somewhere else.

The Palestinian people have been collectively punished by having the Isreali's control their day to day lives.Killing for example 75 people because you were aiming at 2 people is fucked up,doing it over & over & over is even more fucked up & trying to justify it is even more fucked up.Depriving people of food, electricity & fuel is some sought of a violation on somebody's human rights & then some people wonder why someone would wear a suicide bomb?,when they see how desperate & humiliated the Palestinians are.

I would think that coming from people who were collectively punished by some sick European,that the Israeli's would know better than think that they are entitiled to do whatever they want to do based on the fact that they were mistreated in the past by some European.Arafat was elected democratically but yet Bush & Blair refused to talk to him even when thats who the Palestinians were sending to speak for them ,just because I don't think Bush should be the president doesn't mean he is not the president & that he doesn't represent Americans,the same needs to be said about Hamas because they were democratically elected.

The West cries about Mugabe & yet we all know if he was elected democrically they would still find a reason to punish Zimbabwe just like they will always find something wrong in a Black man because thats what they are looking for & that explains why Obama is not winning this election hands down despite being the best candidate & that also explains the mindset the West has by not wanting to talk to Hamas but yet the people of Palestine voted for them to speak on their behalf .

Oppressed people will always fight back against all odds, trust me you can see how resilliant we Black people are despite of our reality & the same can be said about the Palestinians too,they are resilliant people & have freedom fighters among them but also radicals,just like the Israeli's do.If the palestinians had the kind a army the U.S has built in Israel then I have no doubt they would stop shooting the kassam rockets to Israel & instead do what Israel does to them, dropping bombs on crowded streets in Gaza & killing innocent people.

Coming from a continent where killing is done by hand when someone losses their mind, I can see how the Palestinians are able to convince their own to die for their cause,this guys are wrong for sending suicide bombers & wrong to shoot people in malls or the streets of Tel Aviv just like it's wrong to build settlements for a few hundread jewish people to live in comfort after kicking out the thousands Palestinians who own the land & force them to refugee camps.It's wrong to have checkpoints were pregnant women lose their kids waiting in line or the human rights being violated by the Israeli's army,infact some of the Israeli soldires have refused to go fight the Palestinians & a former P.M of Isreal was once found giulty of a massacre that happened to the Palestinians & not to mention the corruption cases against Isreali politicians, so to mistreat every Palestinian because of a few bad apples is wrong.If someone just walked into your house anytime they felt like it, chances are at some point you will fight back with what ever means available to you at the moment. Envy can bring resentment too & treating the Israeli's like their rights overshadows those in Syria,Lebanon or even in Iran is just asking for trouble just like thinking White people deserve more opportunities than Blacks will get people in trouble.

I can't also help to resent the attitude of people in the West,who switch on/off from caring about Africa,when it is popular & profitable is when people care about Africa or else things will be solved & they are not, because it's fake love & those who need the help end up helping those who pretend to care,it kills me to see what has happened in China with the earthquake & in Burma with the Cyclone but why can't people mobilize like that in Africa?why can't we show faces of the people in Congo & Uganda or Darfur? & not just for a few minutes but like they are about the devastations in Asia & not just focus on the politics but the people who are dying in numbers & not 6 million at once but if you add up the numbers you would wonder why we are not considered a dying breed.

Israel is being used like an American military base,so that whenever the West wants to send a message to lets say..Syria,then they can send Israeli jets in minutes, just like they did recently & before in Iraq .Since those who know know that the U.S is hated in the Middle East,then we should know that those countries will get to the U.S by getting to the Israeli's but that doesn't mean the Israeli's should play that game because the Americans have a pattern of making deals that benefits them & when it gets too hot in the Middle East like it will in the next 10 yrs or so,the Americans will abandon the Israeli's like they did Somalia & the Kurdish people in north of Iraq in the 90's.

Israel should make peace with it's neighbours for it's sake & stop getting involved in the West's politics since thats what actually got Hitler to go after them & look at America's next door neighbours,Haiti,Cuba,Mexico, they are one of the poor countries in the world so America is in no position to tell anybody how to treat it's neighbours .

Israeli's have the right to live in peace just like the Palestinians & just like my people in Africa & Asia & to those people who want to make sure Obama is "pro Israel or not" also need to ask him if his "pro women or not" or "pro kenyan or not" & stop acting like Israeli's right to exist is much more important than anybody else's, regardless of money & history nobody has any right to have more rights than others especially when I can make the some kind a arguments about the struggle, my race has being dealing with & still deals with today.