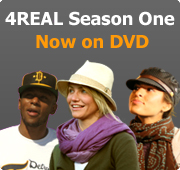 GULUWALK Montreal
(0 Members)

Betty Esperanza


Program Summary


GuluWalk is focused on supporting the abandoned children of northern Uganda. Even if there is peace tomorrow, there is so much more we can do to raise our voices for peace and to be a partner in the future of the Acholi children.



Program Details


GuluWalk is back in Montreal for 2008! SATURDAY, OCTOBER 25TH is the day when Montrealers will show their love and support for this amazing cause!

To date, Montreal participants have not only provided a voice for peace in northern Uganda, but their fundraising results have also helped towards raising over $1-million for children's programs on the ground in the war-torn region. GuluWalk Montreal is looking to provide even bigger and better support in 2008. Join in the push for peace!

For Media Relations: Betty Esperanza
esperanzagorda@hotmail.com
Please put GULUWALK in the subject line.