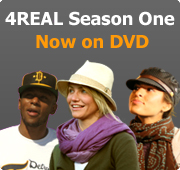 For Youth Initiative
(2 Members)

Jules C


Program Summary


For Youth Initiative (FYI) is a by youth for youth agency that uses pop culture to bring critical theory and social systemic change to the streets of the former City of York, North Etobicoke and West Toronto areas.
We offer:

* life and employment skill building
* recreational programs
* community development initiatives
* alternative education
* needs assessment
* referral and informal counselling services
* an expanding multimedia project

Visit us at:
FYI Head (York) Office

1652 Keele St
Toronto, ON
M6M 3W3

* Office Tel: (416) 653-3311
* Executive Director Tel: (416) 652-9618
* Fax: (416) 653-3423

FYI Satellite (Etobicoke) Office

Recreation Room
58 Waterton Rd
Toronto, ON
M9P 2R1

* Office Tel: (416) 614-6269
* Fax: (416) 652-9618



Program Details


donate some serrrrious funds! fyi@foryouth.ca to find out how!