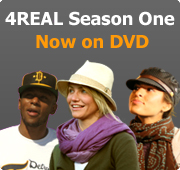 Renewing the mind
(0 Members)

PATHE


Program Summary


A library will be created in Georgetown, Guyana for children and adults. It will especially be targeting children. The Library will be a place where they can also learn about HIV/AIDS and other STIs, life skills to be marketable in the global economy,help with home-work & assignments, take classes, play games, access the internet. A home away from home.

The aim is to open the library in 2010



Program Details



We are in the process of collecting books.

If you would like to donate books or text books we would be happy to receive them.