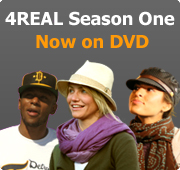 Job Postings: Gurlz Peace Club Youth Facilitator (2 positions)
(1 Members)

Victoria
Job Postings: Gurlz Peace Club Youth Facilitator (2 positions)


Program Summary


Start Date: January 21st, 2008
End Date: minimum six month contract, with opportunity for renewal
Hours: 10 hours/week
Contract: $10-14/hour based on previous experience

Looking for a professional, energetic self-starter with marginalized youth facilitation and not-for profit experience to facilitate our Gurlz Peace Club program. The focus of the program is on addressing the needs and issues of racialized minority and Indigenous girls in Victoria by providing support within and outside the educational system, as well as providing an opportunity to work in solidarity with Indigenous and racialized minority girls to address cross-cultural, race and gender based violence issues.




Program Details


check their website for details.