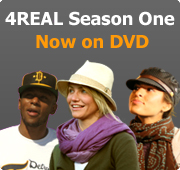 Marangai


Program Summary


C.H.A.T., an acronym for Change Help & Awareness Today, is an Edmonton (and area) based group, but we encourage people from all over the world to join and let your voices be heard!!! We can make a difference, we are the generation for change!

Ignite your passion for change today - be the CHAT!!



Program Details


So far we're just starting this action and are only available on facebook, but we hope to grow this soon. We'll be starting off with a "Panties for Peace" campaign (check out www.pantiesforpeace.com) and in the mean time, we will be getting our information on! We have discussions being set up on books, music, campaigns, and the like to inform ourselves and others on what's going on in the world and how we can be a part of it.

I've selected all issues for what it relates to because we will take on any issue that we can! We want to help everyone, and while each individual campaign/demonstration/movement will not focus on everything, we welcome ideas that will bring these issues forward so we can help change them.

Anyone can join and anyone can suggest causes/campaigns for us to participate in.
We truly believe that a little change will go a long way, even if it's just sending panties to an embassy or becoming more informed.

This action does not expire in 2010, but hey, it asks for a date.