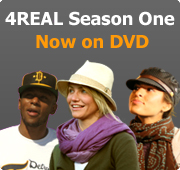 alafia

website


4REAL URL:
www.4REAL.com/alafia

i'm a filmmaker based in brooklyn, ny. i see filmmaking as having an infinite power for change, to uplift, to expand minds, to build renaissance. i especially love telling the stories that have been untold, both in documentary and narrative fiction. you can see some of my recent works at:
www.myspace.com/joshua...