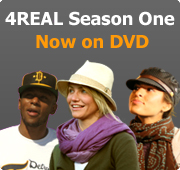 Gilles Marchildon

What's Up:
Glad that Earth Hour 2009 looks like it's going to be a success. Now if only we could spread that level of awareness to the 364 other days.


4REAL URL:
www.4REAL.com/gillesmarchildon

Self-defined as a Social Progress Agent, I'm looking to connect and evolve with like-minded people who believe that every gesture counts.