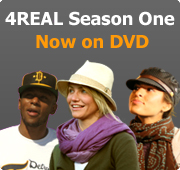 website
Sylvester & Abramz

What's Up:
Hey fans & wellwishers, the new Hiphop video by Sylvester & Abramz called "Kyendi Kyendi" meaning "I am Who I am" is officially Out!


4REAL URL:
www.4REAL.com/sylvesterabramz

UGANDAN REAL HIPHOP. 'Sylvester & Abramz' are some of the very few Uganda's realest & illest hiphop artistes. This duo uses hiphop for positive social change. They started rapping in 19...