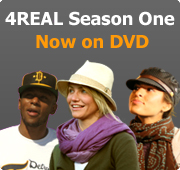 lovanotahata
World Wetlands Day

World Wetlands Day is celebrated internationally each year on 2 February. It marks the anniversary of the signing of the Convention on Wetlands of International Importance (Ramsar Convention) in Ramsar, Iran, on 2 February 1971.
World Wetlands Day was first celebrated in 1997. Since then government agencies, non-government organisations and community groups have celebrated World Wetlands Day by undertaking actions to raise public awareness o...



Mayan Youth Movement of Guatemala
(3 Members)

Earthgirl424
Mayan Youth Movement of Guatemala

Myself, along with 2 other recent university graduates, am currently interning in Guatemala City working in partnership with the Mayan Youth Movement, MOJOMAYAS, for five months as a continuation of a three-year exchange program with the Provincial Aboriginal Youth Council of BC and the BC Association of Aboriginal Frienship Centres, BCAAFC.

The BCAAFC works to improve the quality of life for Aboriginal people and offers programs to s...




Ben
tribewanted

tribewanted is an online and real world community (based on Vorovoro Island, Fiji) using responsible tourism and social media to inspire people to live lighter

If first 2.5 years of project 800 have visited Vorovoro and helped build our cross-cultural community, 10,000 have taken part online and $1million has been invested into local Fijian economy





"You Too Conferences"
(1 Members)
"You Too Conferences"

A series of conferneces hosted at various high schools throughout the lower mainland in Vancouver, BC that raise awareness about major Global issues to youth.

Funded by CIDA, we facilitate workshops on the UN Millennnium Development Goals, our kenote speaker is Josh Thome from 4Real, and we offer a Take Action grant of $500 to students who apply to take Action in their community/school. We are compiling mini 4Real documentaries from e...

Program Link
Save Program
Rate this Program
(1 Ratings)
Views: 25


Make a Social Resolution for 2009
(1 Members)

Villages Connected
Make a Social Resolution for 2009

This New Year's, instead of making a resolution to change something about yourself, why not make a Social Resolution and commit to changing the world around you?

4REAL community member Villages Connected (www.villagesconnected.org) is inviting socially conscious individuals, business owners and non-profit organizations to re-imagine the traditional resolution by committing to act socially.

Share your resolution by posting it...



"The Stalin Rule"



Spoken Scholastics High School Tour
(2 Members)

Ms. Wise
Spoken Scholastics High School Tour

Program Link
Save Program
Rate this Program
(0 Ratings)
Views: 18


Bus tour in Dili with side effects

Mama
Bus tour in Dili with side effects

Program Link
Save Program
Rate this Program
(0 Ratings)
Views: 14


puerto music for peace
(1 Members)

okosoul
puerto music for peace

Program Link
Save Program
Rate this Program
(0 Ratings)
Views: 11